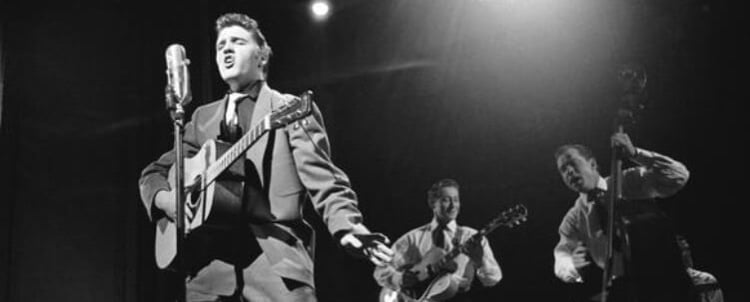 What do we mean by rock music?
Rock, a Brief Introduction to the Genre
The evolution from blues music into rock music started taking place in the late 1940s with artists like Fats Domino, Sister Rosetta Tharpe, Jimmy Preston, and Goree Carter. While still very blues-based, these songs start turning up the electrification of the music and started to abandon the traditional 12-bar blues shuffle style constraints.
By the mid-1950s the style started to really take shape with releases by Chuck Berry, Little Richard, Bill Haley and Elvis Presley getting major airplay on radio stations across America. Elvis Presley's band was comprised of a drummer, a lead guitarist, a bass player, and Elvis on lead vocals and rhythm guitar. This would become a standard format for rock music going forward.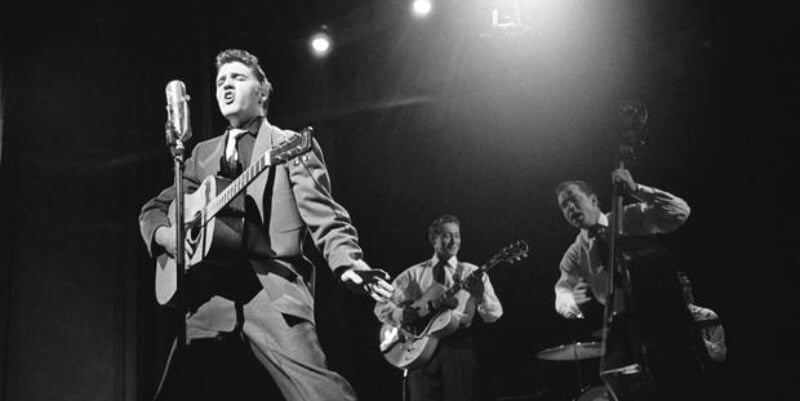 The 1960's brought a wave of British musicians looks to make a big splash in rock music. The Beatles, The Rolling Stones, The Animals, Manfred Mann, The Kinks, and The Troggs all came from the UK and would have many hits on the popular music charts. By the end of the 60's rock legends, other rock legends like Led Zeppelin, Cream, Jimi Hendrix, and Deep Purple were driving rock in a heavier and bluesier direction having been inspired by artists like Son House, Muddy Waters, B.B. King, and other late 40s artists.
Artists like Bob Dylan, Joni Mitchell, Crosby, Stills, Nash & Young, and Simon & Garfunkel led an exploration of the folk and Americana sounds of rock music. Also in the late-60s, bands like King Crimson and Pink Floyd had their first releases which were essential in the development of progressive rock music.
As we get into the 70s there are way too many bands to mention! Rock as a genre covers so many sub-genres and a huge variety of musical styles. To name a few, there are roots rock, glam rock, soft rock, hard rock, new wave, punk rock, alternative rock, grunge, pop punk, and many more. While rock music does not hit music charts as much in modern days it is still a healthy genre with many bands.
Learn Rock Guitar Techniques
There are 5 primary guitar techniques you will need to learn to play rock guitar: Power chording, palm muting, bending, sliding, and hammer-on & pull-offs.
Power Chords
Part of what helped defined the earliest of rock songs, the power chord sounds sound great with distortion and is the epitome of the rock and roll sound.
Palm Muting
Get the chugging and rhythm of rock sounds down by including palm muting. A great technique to use with distorted guitars.
Bending
Getting those bends at the right pitch is a skill you can use in any genre. Make your notes speak more by learning great bending technique.
Sliding
Sliding notes in riffs and solos, or sliding whole power chords is another pure rock sound. Work on this technique to get clean sounding slides.
Hammer-Ons & Pull-Offs
Used for both rhythm and lead this technique is essential for all aspiring rock guitarists.
The Equipment
Nate Savage's Personal Rock Rig
Nate has been playing guitar for over 25 years and has tested hundreds (possibly thousands) of different guitars, pedals, and amps in his quest to find his personal rock sound.
While there are always new things being tested out, he has found his top picks for playing rock music are a Fender Telecaster into a Mesa Boogie Mark V. To add some extra "push" to the front of the amplifier he uses an Ibanez TS808 overdrive or a Fulltone OCD boost pedal. A TC Electronic Flashback in the FX loop provides all the delay types he requires in a conveniently small stompbox.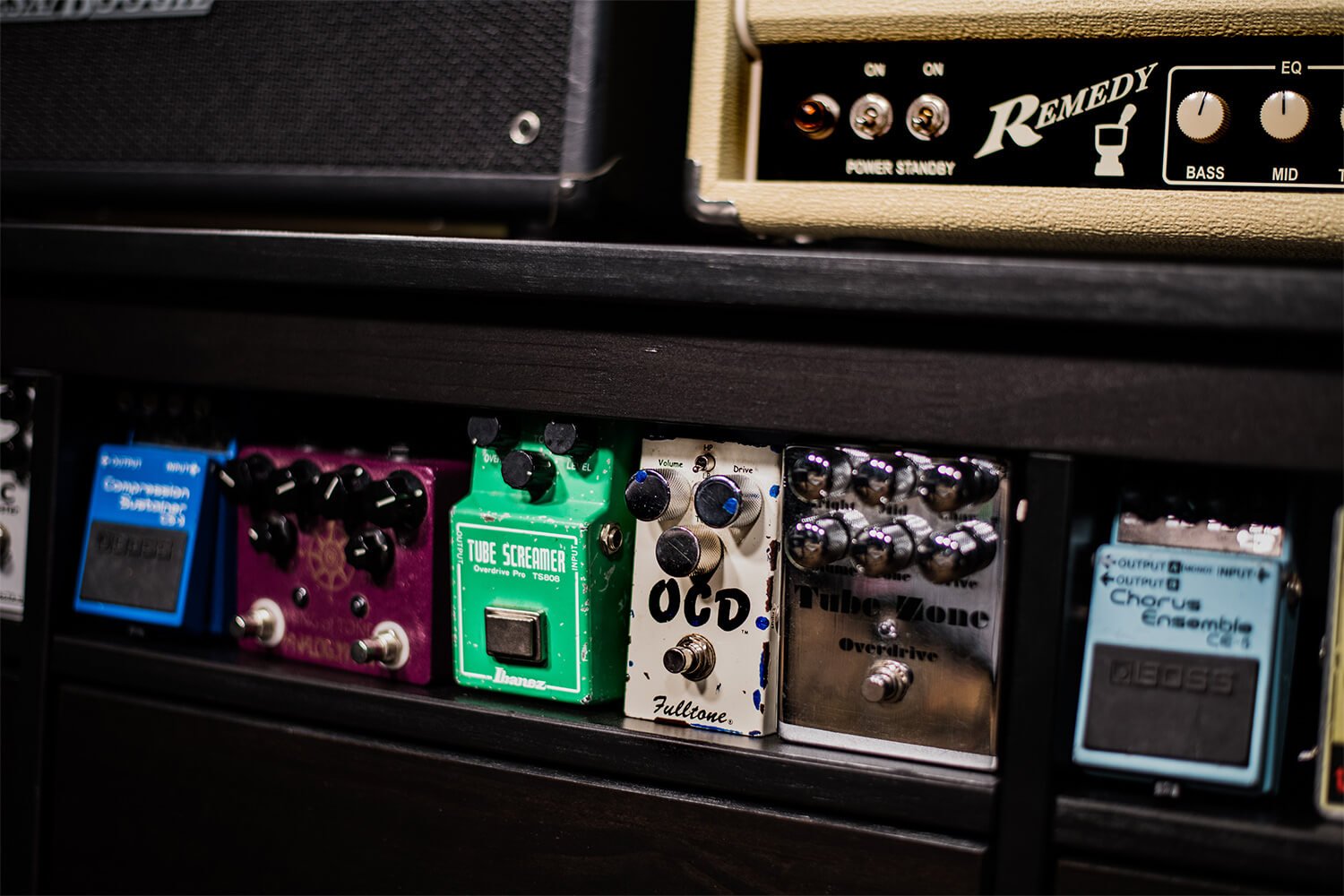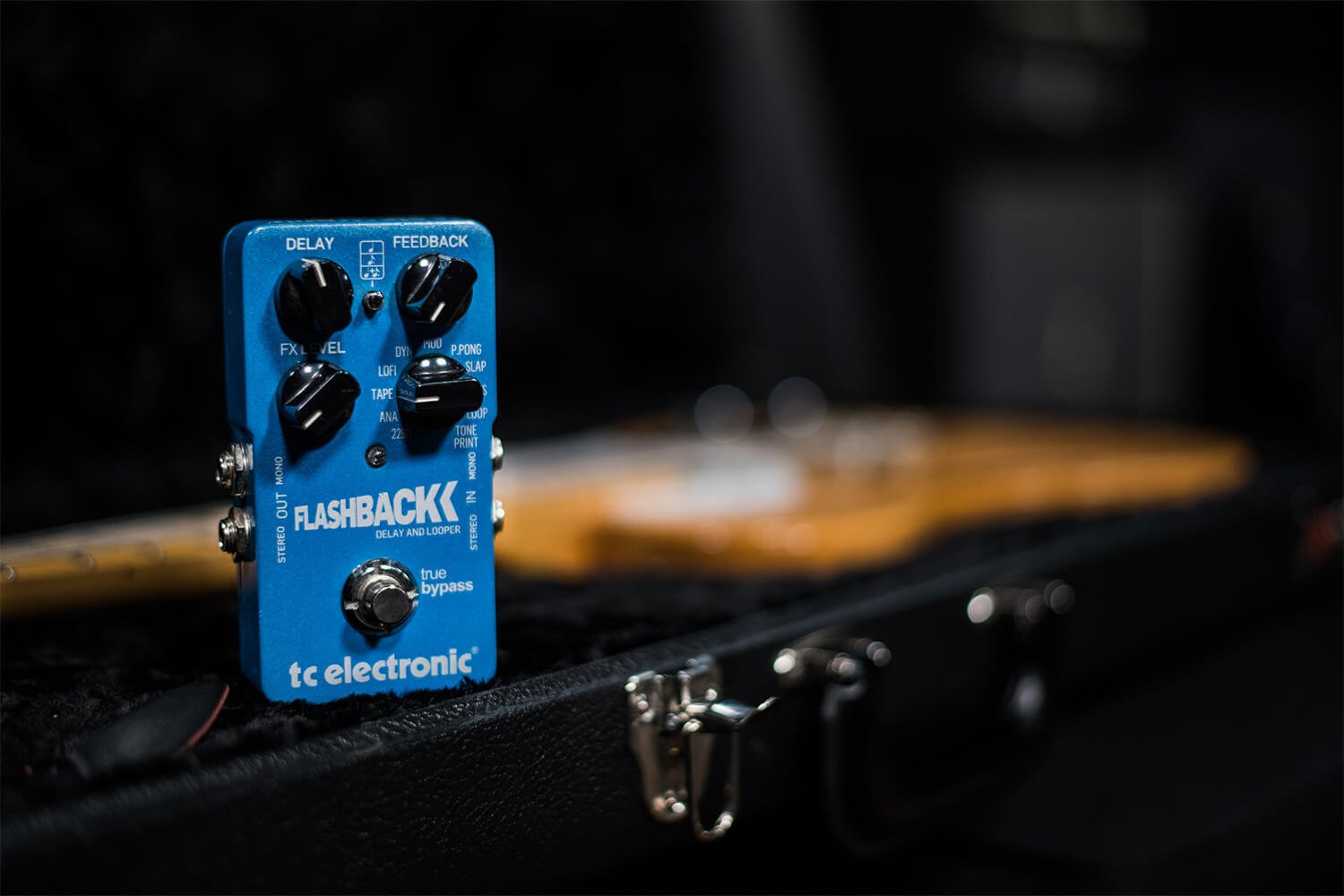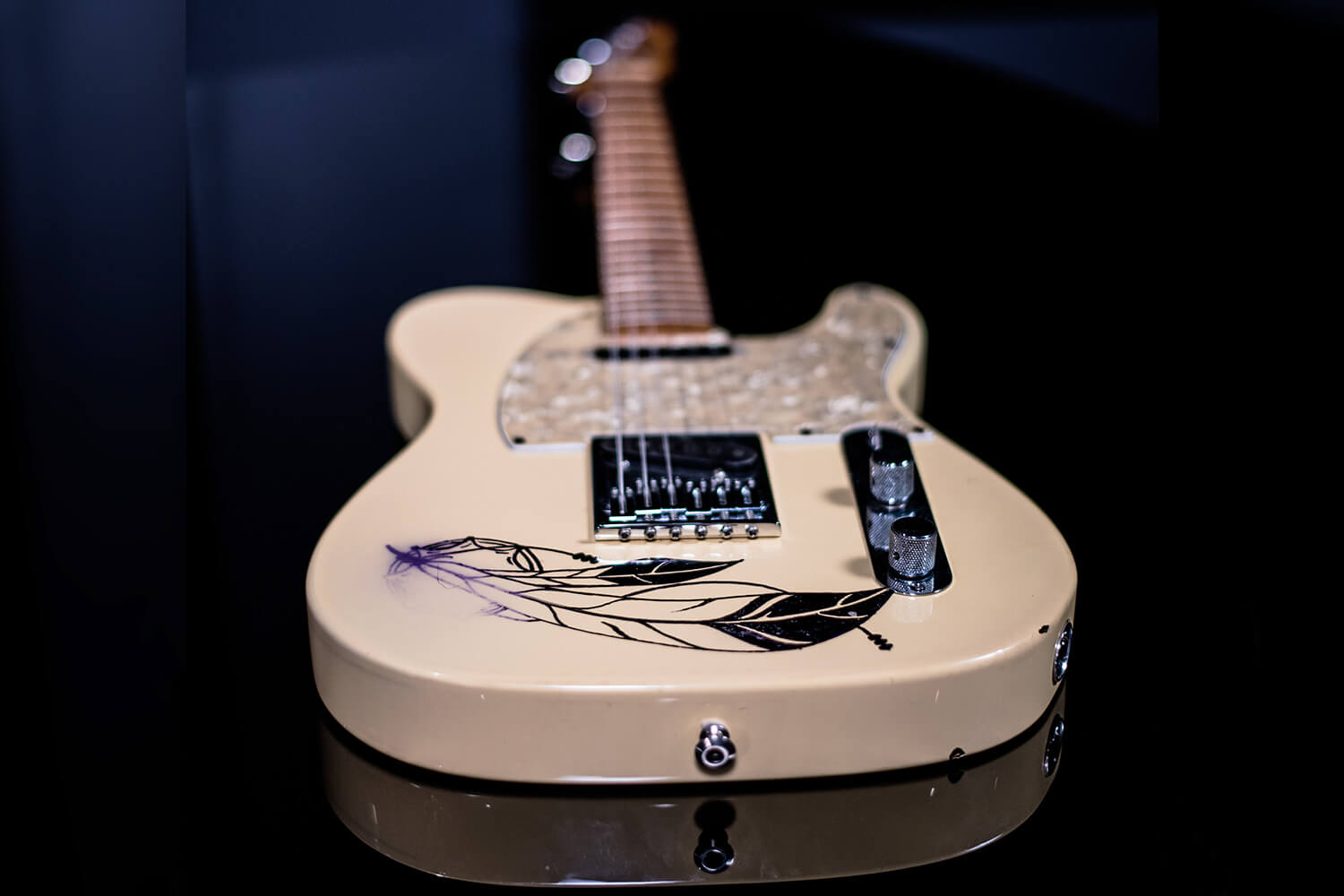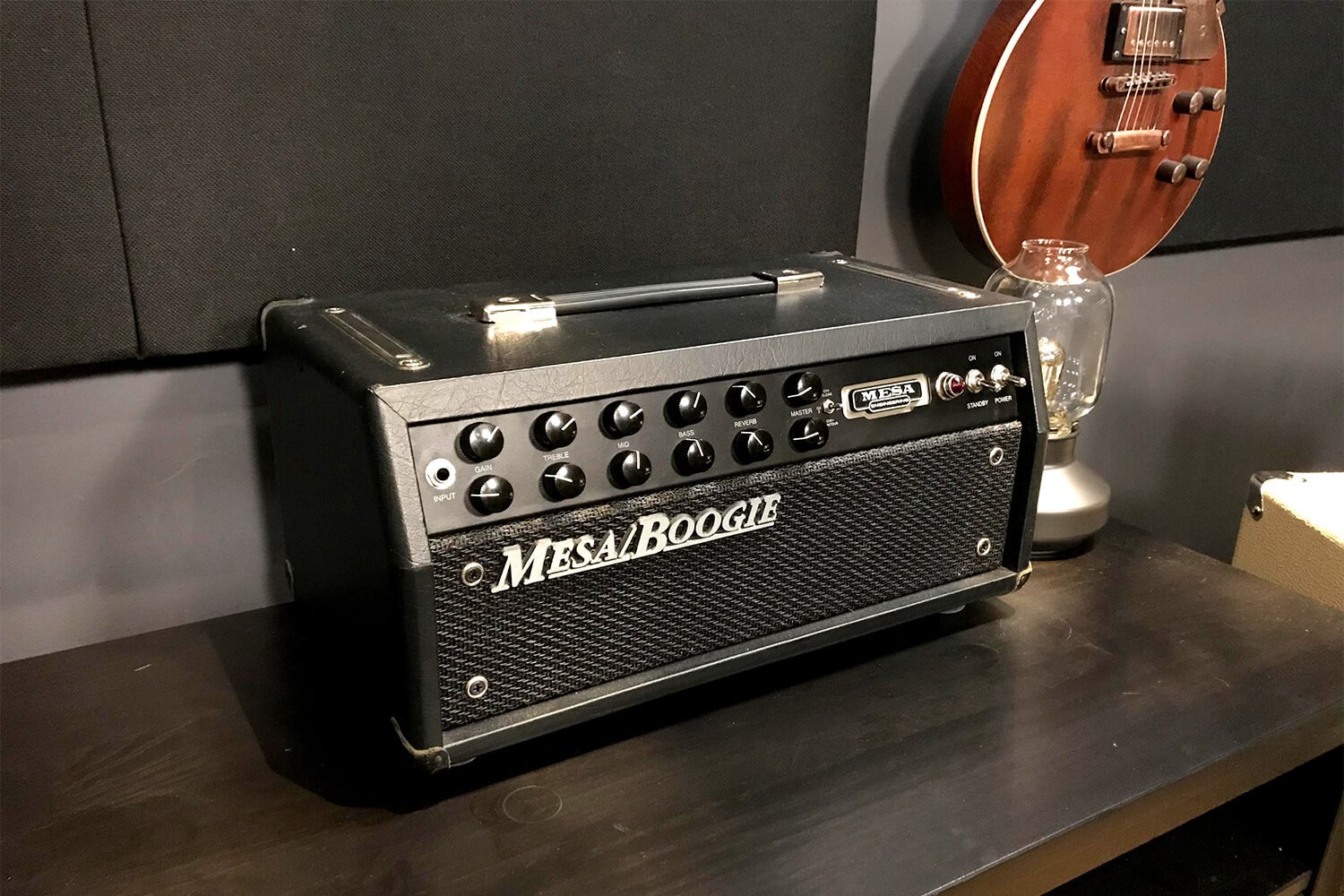 Find Your Sound
Tone may be in your fingers, but gear is fun. As you develop your technique and improve as a guitarist you may want to experiment with what kind of gear you use and see what inspires you. To give you a small taste of what is out there here are some classic and modern rock gear picks you might want to explore.
The Guitars
Many rock players use one of these four models, or a variant of them: Fender Stratocaster, Gibson Les Paul, Fender Telecaster, and Gibson SG.
Fender Stratocaster
Famous players: Eric Clapton, Ritchie Blackmore, John Frusciante, Jimi Hendrix, David Gilmour, Mark Knopfler, The Edge
The neck pickup of a Strat gives the bluesy tone that is such a big part of the rock sound. Clean and jangly with a ton of punch. Single coil pickups sound thinner, but more articulate. This makes it really easy to dance between clean and dirty tones with just picking velocity. The 5-way switch gives you access to any combination of the 3 pickups making it a versatile option.
Looking for a Stratocaster style guitar on a budget? Check out a Squier Stratocaster, Yamaha Pacifica, or Peavey Predator.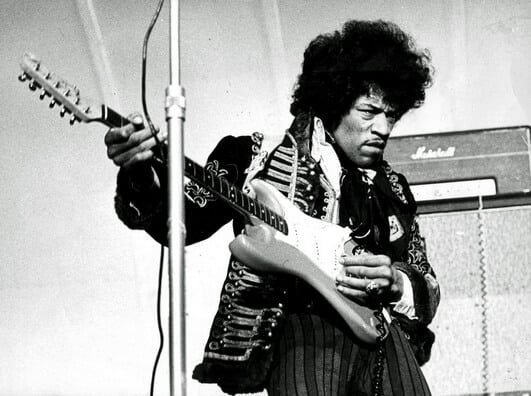 Gibson Les Paul
Famous players: Jimmy Page, Slash, Duane Allman, Billy Gibbons, Alex Lifeson
The quintessential rock guitar. This is the first guitar that comes to mind when thinking about rock music. Les Pauls have a pronounced midrange punch and they're also going to sound thicker and smoother than a Strat.
Want the Gibson Les Paul look and sound, but don't have the cash? Check out an Epiphone Les Paul, ESP/LTD EC-256, or EC-400, or Agile AL series.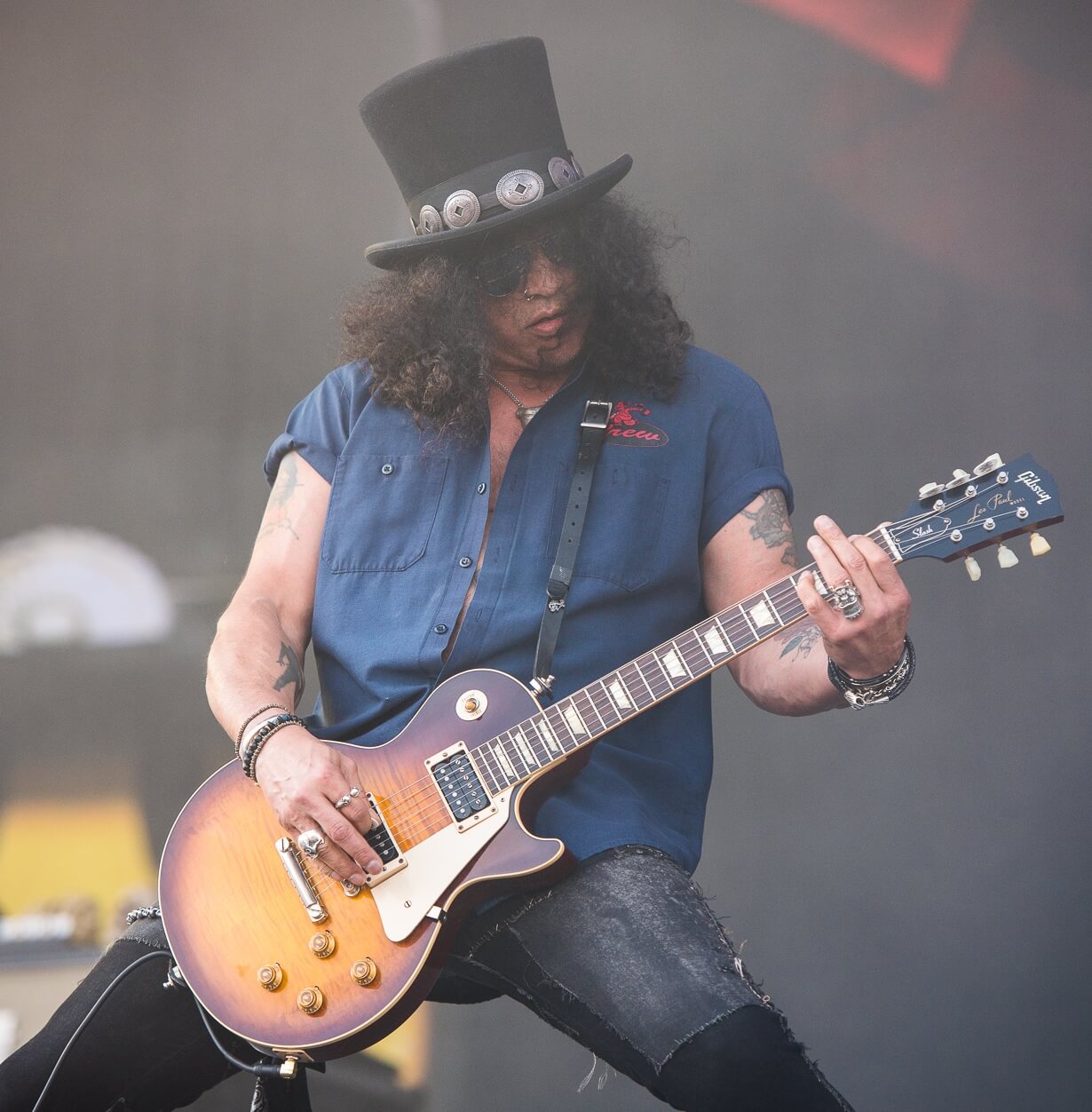 Fender Telecaster
Famous players: Keith Richards, Jeff Beck, John 5, Pete Townshend, Andy Summers, Jimmy Page
The bridge pickup of a Telecaster is similar in design to a lapsteel pickup. This makes it clean, bright, and at times a little bit shrill. Teles were mostly used for country because of their natural twang, but it translates really well in classic and country rock music. Plus, the neck pickup gives you access to a tone similar to a Stratocaster neck pickup.
Need the Tele twang at a lower price point? Check out a Squier Telecaster, ESP/LTD TE Series, or G&L ASAT Classic series.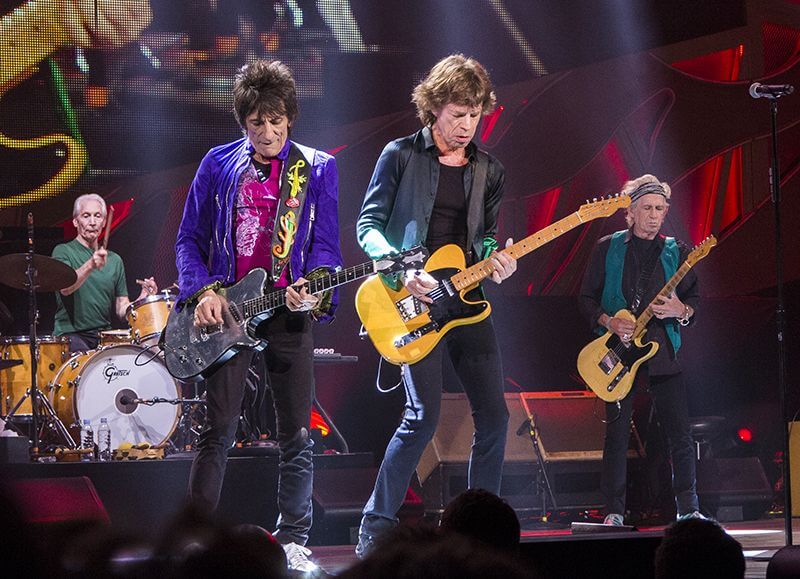 Gibson SG
Famous players: Angus Young, Tony Iommi, Frank Zappa, Carlos Santana (pre-PRS), Derek Trucks, Andrew Stockdale
The SG shares a lot with the Les Paul. The primary difference between the two guitars is the body. SG bodies are thinner, have a double cutaway, are much lighter, and are solid mahogany with no maple top. This does translate in the tone to a small extent. It will sound thinner and a bit warmer. The SG is a great middle-ground between all the options mentioned here.
Want to have pointy horns without the big price tag? Check out an Epiphone SG, ESP/LTD Viper, or the Agile AL series.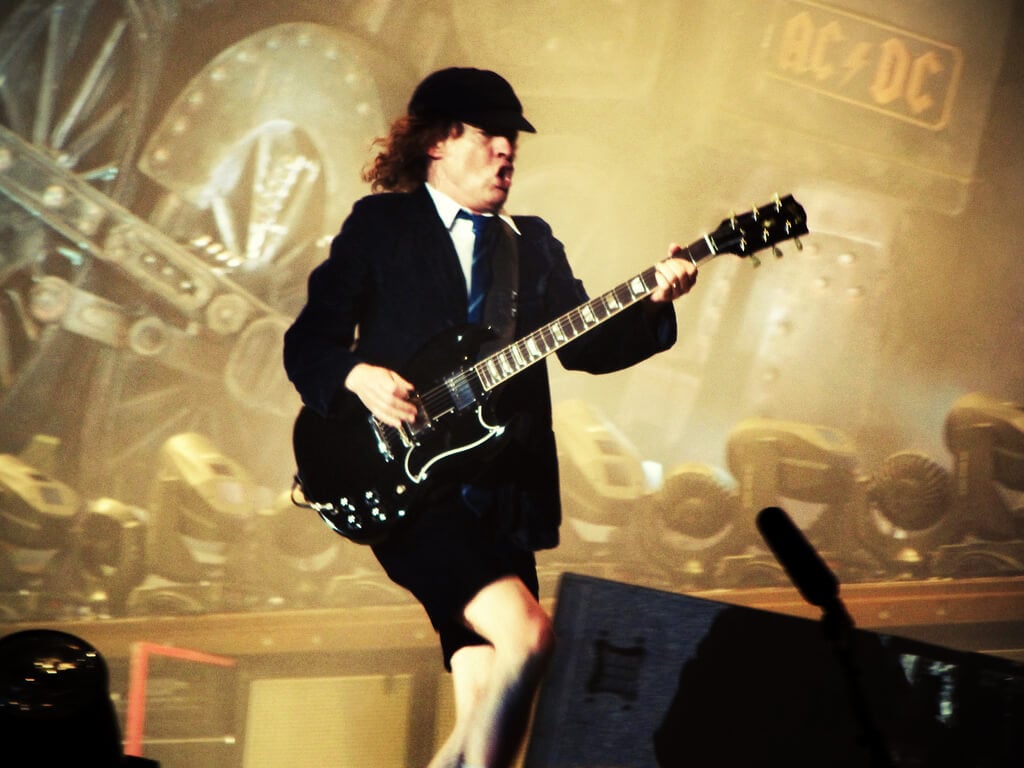 The Pedals
You don't need to run any pedals if your amp is capable of getting to the tone you want on its own. In playing rock this is especially true. However, here are a few pedal options that are found in some rock rigs.
Overdrive Pedals
Many overdrive pedals will have something called a "mid hump". This means it will boost the middle frequencies of your guitar while cutting back on the bass end. The goal of using an overdrive pedal in rock playing is to boost the signal of your guitar, driving the tubes in an amp a little harder while cutting some bass frequencies and increasing the midrange. This creates a thick and compressed distortion sound that has a more defined bottom end. Some amps will not need an overdrive in order to achieve the sounds you want, and some classic rock songs have a flubbier low-end in the mix, so you would want to leave the overdrive off in that case.
Great overdrive options:
Reverb, Delay, and/or Chorus
These effect options are all about making your guitar sound bigger.
Reverb makes your guitar sound like it's in a big room. Delay can do anything from adding a little roominess like a reverb, to adding a lot of atmospheric echoes like in a U2 song. The chorus effect duplicates the signal a controllable number of times and makes it sound like multiple instruments are playing. This adds a lot of width to the sound.
Great reverb options:
Strymon Flint
Great delay options:
Great chorus options:
Distortion
Preferably, you will be getting all the distortion you need from your amplifier. But if the drive on your amp isn't quite getting you where you need to be, here are a few distortion pedals that will take you the rest of the way.
Great distortion pedal options:
Wah-Wah
Wah can be heard in parts of many classic rock songs by artists like Jimi Hendrix, Uriah Heep, Grand Funk Railroad, The Rolling Stones, and Thin Lizzy. Songs with wah often can't be made to sound good when covered without the effect.
Great wah pedal options:
The Classic Amplifiers
Most rock players are looking for a full tone with the ability to get a rich distorted or crunch sound, and a smooth clean tone.
Marshall Super Leads & Plexis
The Marshall Super Lead and its variants are probably the most associated with the classic rock tone. Users include Jimmy Page, Jimi Hendrix, Peter Frampton, Joe Perry, Ace Frehley, Lindsey Buckingham, Eddie Van Halen, Angus
&
Malcolm Young, Kurt Cobain, Justin & Dan Hawkins, Dan Auerbach and many others.
Vox AC30
A great and distinctive amp for classic rock. Typically used where the guitar tones are clean or have crunch, but are not fully distorted. Used by George Harrison, Tom Petty, The Edge, Bono, John Frusciante, Dave Grohl, Noel Gallagher, Bono.
Fender Twin Reverb & Bassman
The Fender blackface-era amps have been used in so many genres, and rock is no exception. The Fender Twin Reverb is famously used by Chuck Berry, Keith Richards, Steve Howe, and Neil Young. The Fender Bassman heads have been used by the more modern rockers like Mike McCready (Pearl Jam), Izzy Stradlin (Guns N, Roses), and Jack White.
What amp is right for you to rock out on?
A 30 to 100W tube is usually not a very good option for playing in your bedroom or your basement. They often need to be run very loud to sound their best and are expensive to buy and maintain. For practicing at home and playing small gigs these are some great options.
The All-Rounder: Boss Katana 50
Loud enough for a gig, and power output is switchable for bedroom level practice levels
60+ built-in Boss effects that are foot controllable with an optional pedal
Headphone out and auxiliary input for silent practice
Honorable mentions: Fender Mustang Amp, Marshall Code
The Tube Amp Gigger: Orange Rocker 15
Loud enough to gig, and has a built-in attenuator for low volume practice
3 gain-stages on the dirty channel for thick distortion sounds
Very well voiced for classic rock tones
Honorable mentions: Fender Blues Jr. IV,
Marshall Origin 20 Combo, Fender Bassbreaker 15 Combo
The Rock Guitar Greats
Here is a list of ten guitarists that have had a significant impact in the world of rock guitar. You can click on each name to watch a performance by each guitarist on YouTube!
Record Recommendations
Here are fifteen essential rock albums that every aspiring rock guitarist should check out.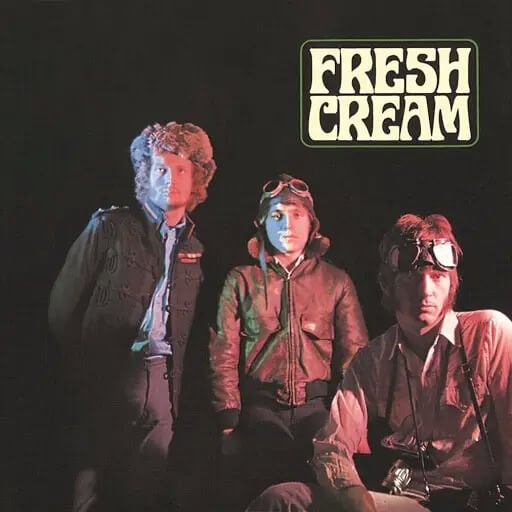 Cream
"Fresh Cream" (1966)
Guitarist: Eric Clapton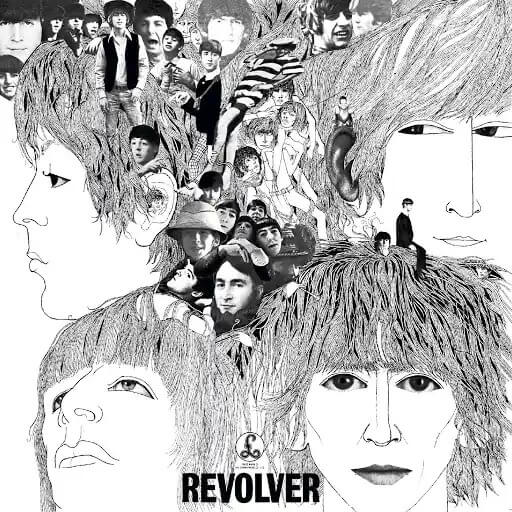 The Beatles
"Revolver" (1966)
Guitarists: George Harrison, John Lennon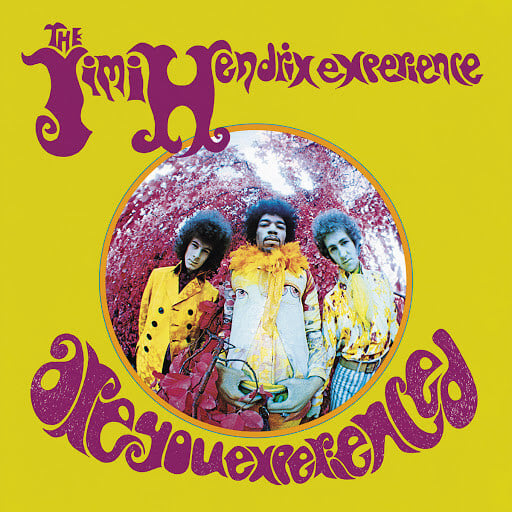 The Jimi Hendrix Experience
"Are You Experienced" (1967)
Guitarist: Jimi Hendrix
The Allman Brothers Band
"Idlewild South" (1970)
Guitarists: Duane Allman, Dickey Betts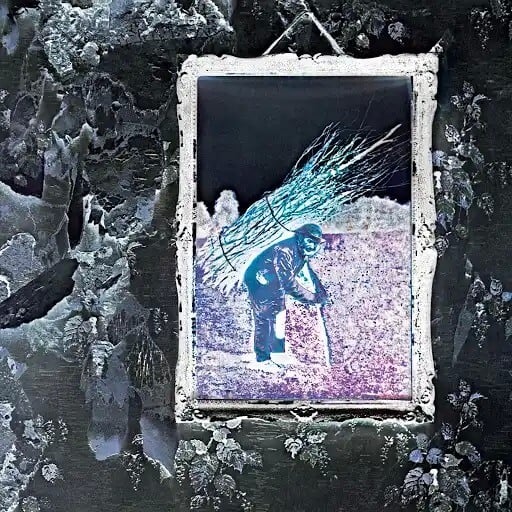 Led Zeppelin
"IV" (1971)
Guitarist: Jimmy Page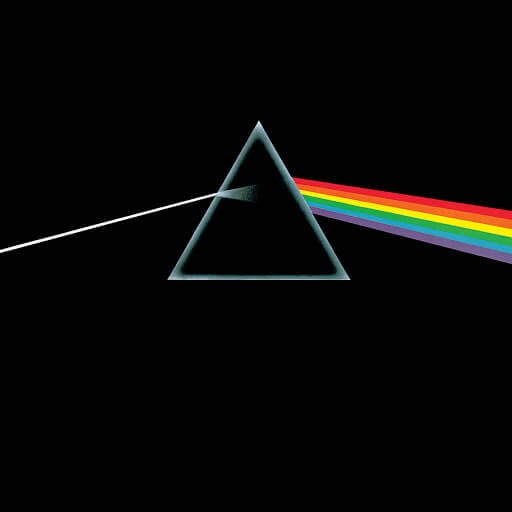 Pink Floyd
"The Dark Side of the Moon" (1974)
Guitarist: David Gilmour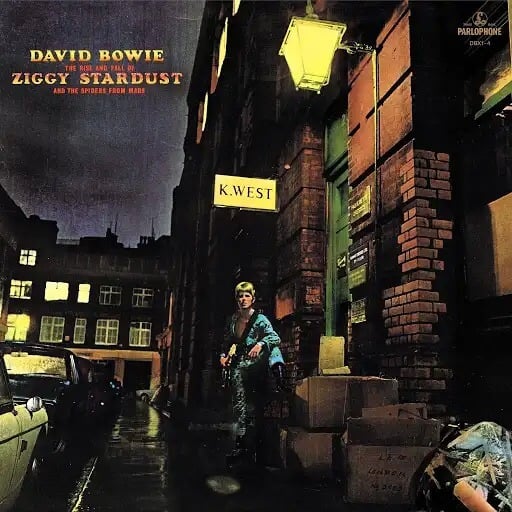 David Bowie
"Ziggy Stardust & The Spiders From Mars" (1972)
Guitarists: Mick Ronson, David Bowie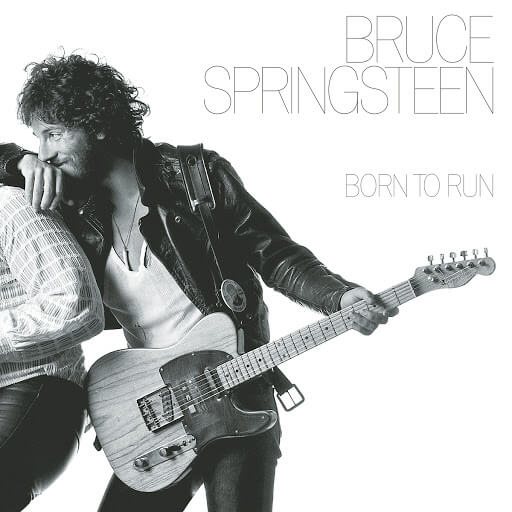 Bruce Springsteen
"Born To Run" (1975)
Guitarists: Bruce Springsteen, Steven Van Zandt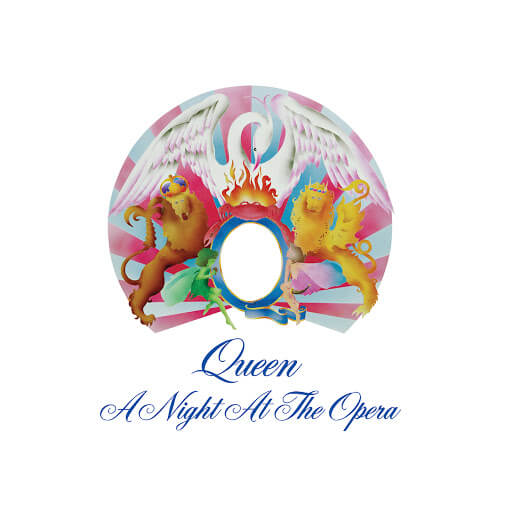 Queen
"A Night At The Opera" (1975)
Guitarist: Brian May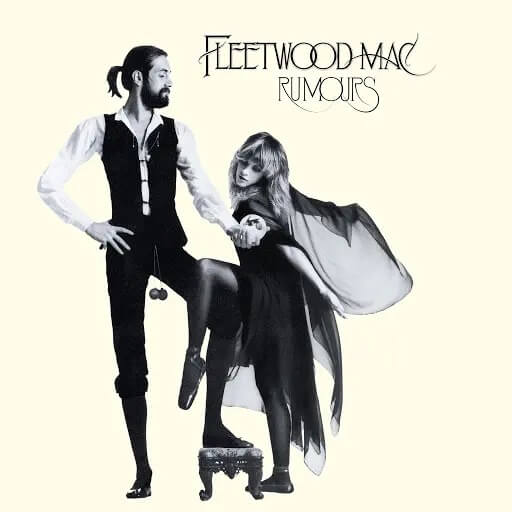 Fleetwood Mac
"Rumours" (1977)
Guitarist: Lindsey Buckingham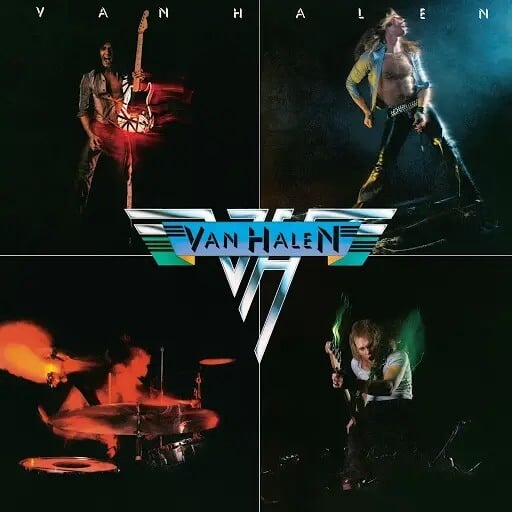 Van Halen
"Van Halen" (1978)
Guitarist: Eddie Van Halen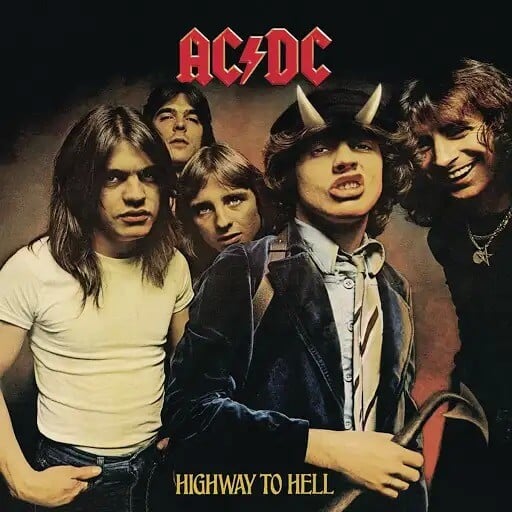 AC/DC
"Highway to Hell" (1983)
Guitarist: Angus Young, Malcolm Young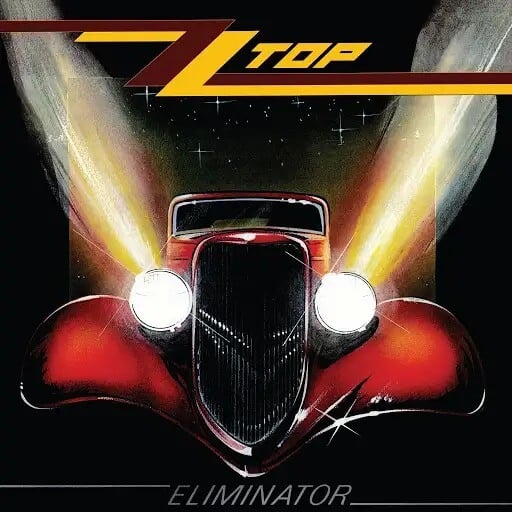 ZZ Top
"Eliminator" (1983)
Guitarist: Billy Gibbons
Guns 'N' Roses
"Appetite For Destruction" (1987)
Guitarist: Slash, Izzy Stradlin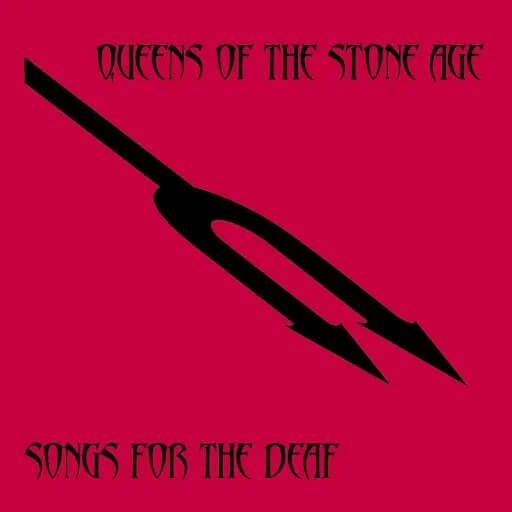 Queens Of The Stone Age
"Songs For The Deaf" (2002)
Guitarist: Josh Homme
Rock Listening List
Recommended tracks as curated by Randy Epp
https://open.spotify.com/playlist/594rla1UCHkND7oduJgGDq