Meet your teacher...
Ayla Tesler-Mabe
Ayla Tesler-Mabe has made a splash in the music industry as a professional guitarist, vocalist, and songwriter — playing in popular bands including Ludic and formally Calpurnia. And while she's actively creating new music and performing, Ayla's also passionate about helping students through Guitareo every day!

Ayla's no stranger to answering questions candidly, lending advice, and starting conversations about all things guitar — and her teaching style makes students feel comfortable and encouraged, so you'll keep practicing and developing your skills.
AS SEEN IN: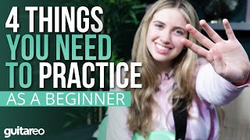 4 Things Every Beginner
Guitarist Should Know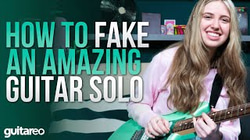 3 Ways To Fake
Amazing Guitar Solos!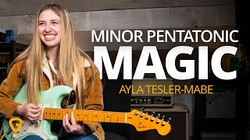 Minor Pentatonic Magic