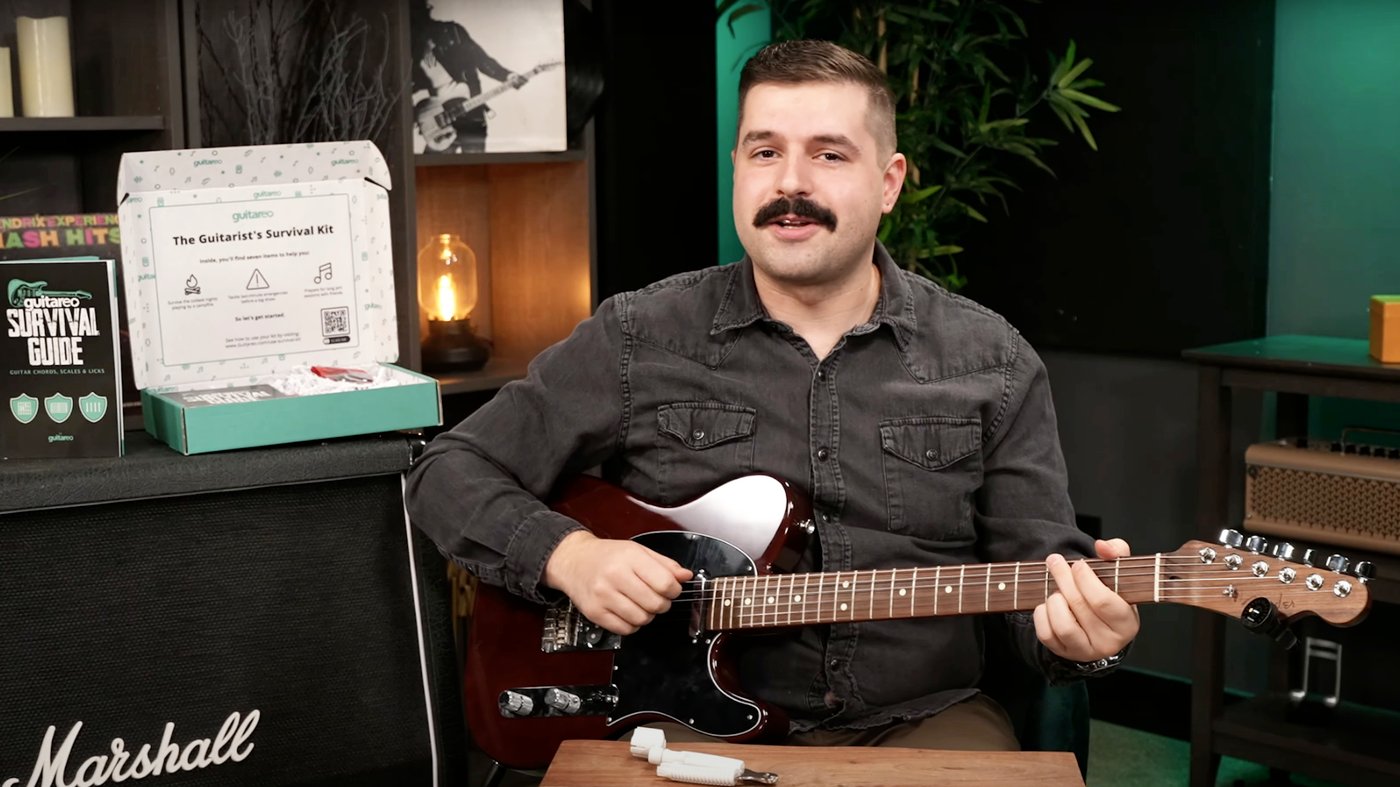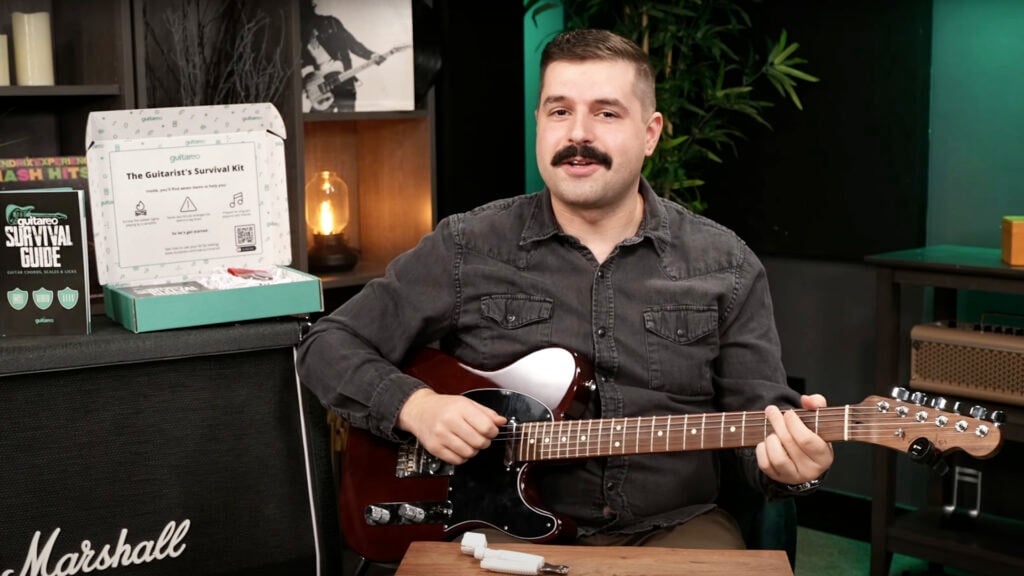 When it comes to playing the guitar, being prepared is key. Whether you want to survive the coldest nights playing by the campfire, tackle last-minute emergencies before a big show, or prepare for a long jam session with friends, we're here to make sure you're ready. The Guitarist's Survival Kit will have you well-equipped to take on any guitar-playing challenge you might face.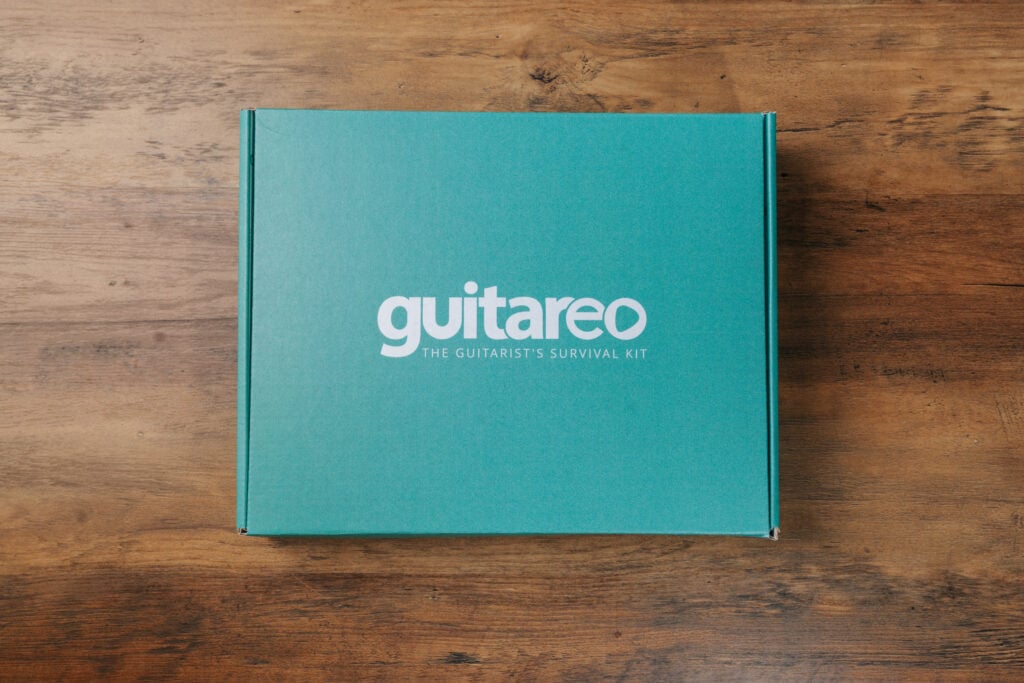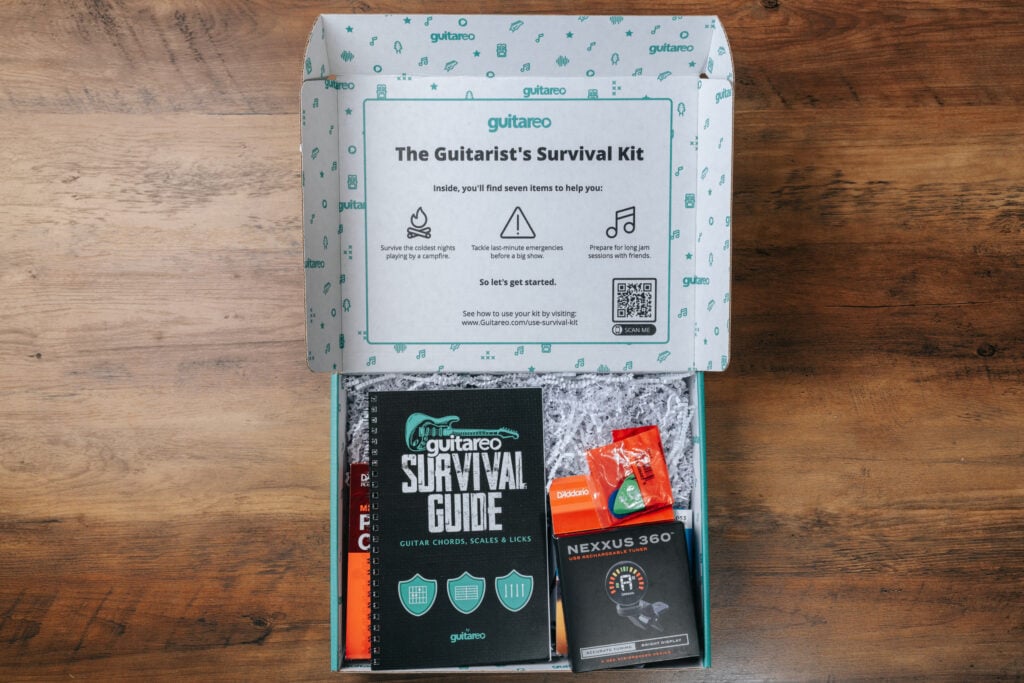 In this guide, we'll be taking a peek inside the Survival Kit so you can get familiar with everything that's included. We've also got Kent here to give you a few quick video tutorials on how to use all your new goodies. Let's get into it!
What's inside the Guitarist's Survival Kit?
Your Guitarist's Survival Kit contains everything you need to keep your guitar in tune, change your strings, and even learn some new licks. Here's a breakdown of what you'll find inside:
Guitareo Survival Guide
D'Addario Guitar Pro-Winder
D'Addario Micro-Fiber Polishing Cloth
D'Addario Pick Variety Pack
D'Addario XL 10-46 Electric Guitar Strings
D'Addario 12-53 Acoustic Guitar Strings
D'Addario Nexxus 360 Clip-On Tuner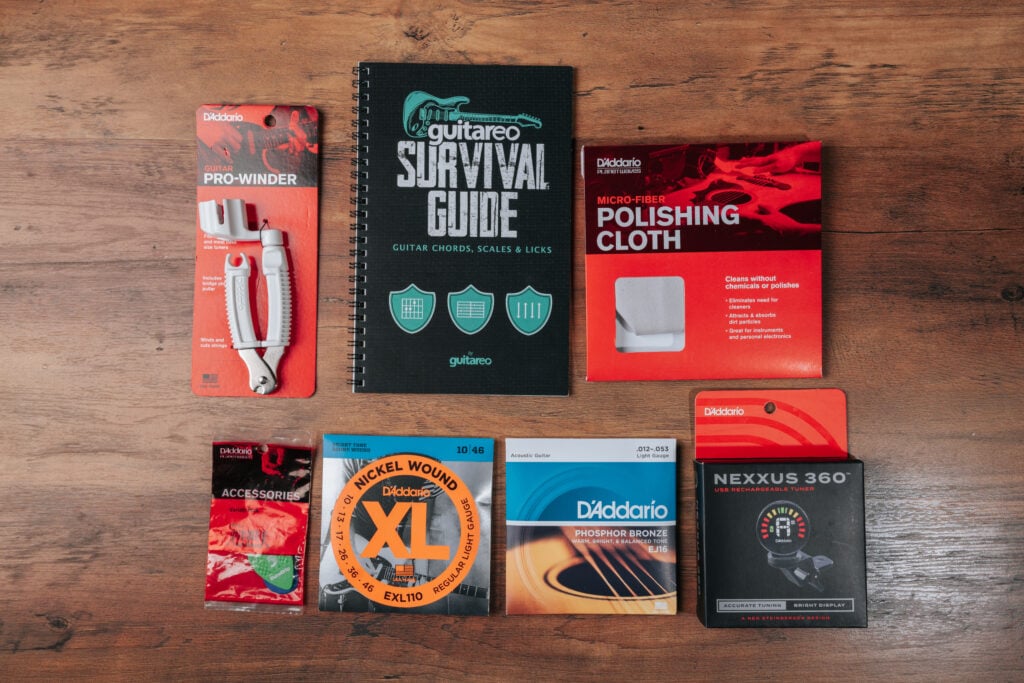 How To Tune Your Acoustic or Electric Guitar
Before you start playing your guitar, you have to make sure it's in tune. The D'Addario Nexxus 360 is the perfect tuner that you simply clip onto the headstock of any guitar. It doesn't matter whether you have an acoustic guitar or an electric guitar, the tuner will have no problem picking up the vibrations through the guitar's body.
Try to get into the habit of tuning your guitar every time you sit down (or stand up) to play. This will make sure your chords, scales, and songs always sound their best!
Your Guitar Playing Essentials
Choose a new pick from your D'Addario Pick Variety Pack and crack open your Guitareo Survival Guide to learn the most important chords, strumming patterns, scales, and licks for guitar players of all skill levels. When you're done playing, use the Micro-Fiber Polishing Cloth to get rid of any dust or leftover fingerprints. You'll sound better and look better too!
How To Change Your Acoustic or Electric Guitar Strings
No matter how clean you keep your guitar, you're going to have to change its strings at some point. Acoustic guitar strings typically last a little longer than electric guitar strings, but if you notice your strings sound dull, feel grimey, or look discolored and rusty, then it's probably time to reload your instrument with some new strings.
With the D'Addario Pro-Winder and the strings included in the Survival Kit, you'll have everything you need to perform a complete string change. Watch the video above for more string-changing tips.
Where can you get your Guitarist's Survival Kit?
The Guitarist's Survival Kit drops tomorrow. Keep an eye on your email inbox and stay tuned for details!